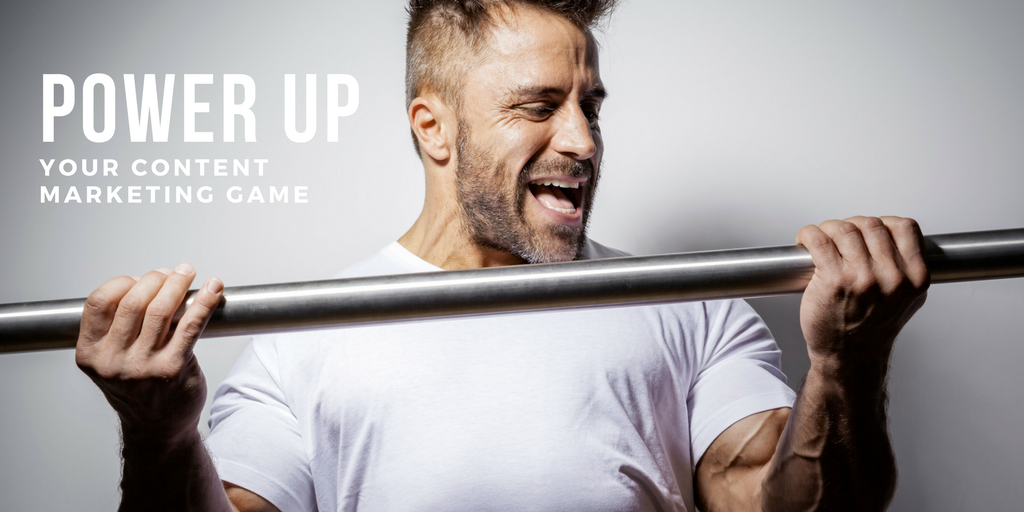 Power Up Your Content Marketing Game
Content Marketing Is Like Going To The Gym
You know you should do it in order to get the results you want but there are always seemingly more important things to do instead.
So you don't go.  
And each day you don't go, you delay the results you want and, instead, you start to feel the stress about not doing it.  
We see this all the time with our clients.  We create a solid digital marketing strategy for them which includes getting their brand directly in front of their target audiences and driving them to their website.  All they need to do is create the engaging content that their audience is looking for and what Google will use to rank their website.  They are pumped about their new strategy and can't wait to see the results.
But they don't show up for their workout.  The gym is open, the trainer is ready but they are not there.
As a result, the effectiveness of their entire digital marketing investment can suffer.
This is why we are excited to launch a new Content Creation Service at eyeBrand that does the heavy lifting for our clients so they can see the results without breaking a sweat.
Content Creation Is The HEART Of Your SEO
Before people look for a brand, a retailer or a service provider, they look for CONTENT. That is, they look for answers to their questions and solutions to their problems.
Without great content that is consistently published, great SEO and reaching your potential leads, customers and clients will be much more difficult.  

Regular Workouts = Real Results
Our content creation service is a monthly subscription service that delivers 100% original, SEO optimized content month in and month out.  In addition to providing new content to your target audiences, a regular content creation plan:
Takes the stress out of creating something new every month

Frees up your time to do what is most important in your business (sales calls, develop relationships, actually run your business)

Aligns with your strategic marketing and business goals

Engages your target audience(s) with content that they are looking for (and will share)

Improves the effectiveness of your other digital marketing activities, like paid search, SEO and email marketing to drive leads to your website

Here Is How It Works:
As with any successful digital marketing program, we work with you to build a content marketing strategy.  This plan maps out the topics and the frequency for the content based on your business and marketing goals.  
We help you answer the top questions:
Who will this content be for?

What do you want the target audience to learn, know and

DO

 after reading the content

What keywords are important to use for SEO?

What kind of content is needed?  A blog post?  A longer article?

What images should be used to stop people from scrolling past the content in their newsfeeds?
Then we get to work creating your content.  We can even post the content directly to your website for you so that is one less thing for your team to worry about.  

Freedom To Focus
Perhaps the biggest benefit of having a content marketing team committed to your brand is that your team now has the freedom to focus on what they do best and not worry about creating, posting and optimizing new content on a regular basis.  The content is fresh, original and consistently created to help CONNECT and ENGAGE with your target audiences, drive SEO and make your brand more relevant.  
Getting Started
Check out our Content Creation Services page for more information on how we help brands with engaging content.
Book an Advisory Session
Let's talk about your business goals.
Sign up for a 30-minute complimentary call.